Why is the upgrade needed? 
This cable will connect the Smith Street and Willowbank substations, and form part of a ring network to improve the security of electricity supply for approximately 5,900 customers who are supplied by the two substations.
The upgrade will reduce the risk of significant outages due to more options to reconfigure the network if there is a widespread outage, thereby reducing number of customers impacted.
Minimising customer impact 
We are aware there has already been a lot of impact for local businesses and residents in the CBD area over the last year. In light of this, we have worked with our contractor to align our project schedule with other work underway in the area, to minimise the impact on customers and to minimise extra disruptions.
Project map 
The below map shows the staged approach.
Stage 1 = Orange, Stage 2 = Purple, Stage 3 = Blue, Stage 4 = Yellow.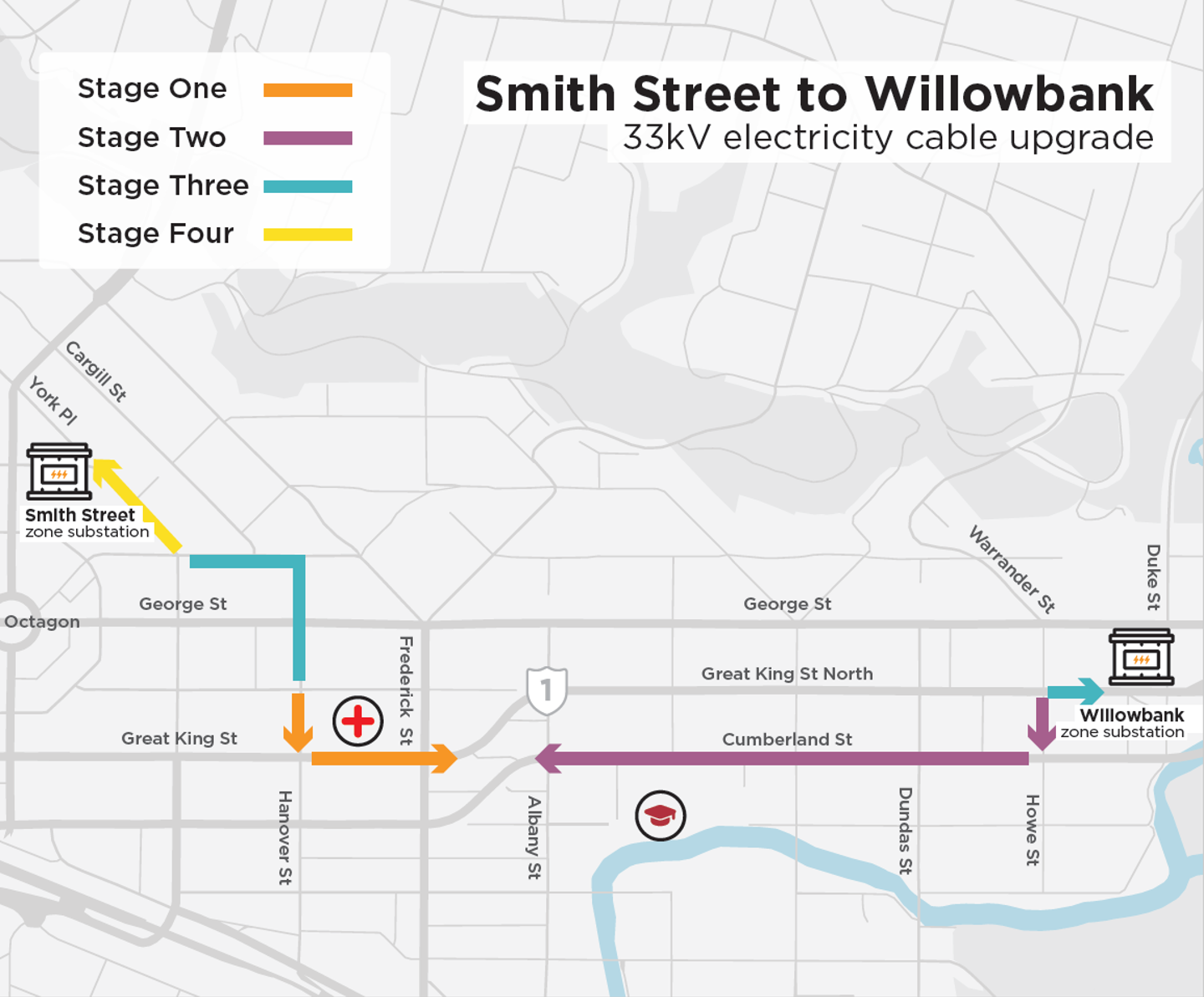 Any questions?
Large infrastructure projects like this one can take time to deliver. We will aim to complete this project within the scheduled timeframe, but please be aware these dates are subject to change, and we will keep you updated as the project progresses, if this is the case.
We thank the local community for their understanding as we carry out this improvement work and apologise in advance for any inconvenience and disruption that may be caused.