Media Releases
Major Upgrades in Progress for Andersons Bay Zone Substation
14 November 2022
Aurora Energy are upgrading the Andersons Bay zone substation to increase capacity as part of future-proofing the Dunedin electricity network in Andersons Bay and the Otago Peninsula.
Assets at their end of life will also be replaced, as part of the company's $563 million five-year investment programme across the electricity network.
The upgrade will involve housing new power transformers and switchgear in a purpose-built building.
The project will be taking place in stages. The construction stage is currently underway with contractors Martin Civils Construction, and will continue until the end of the year. There will be a short break over the Christmas period, and construction works will resume on site in early 2023. This will be followed by the installation of electrical equipment, with the project scheduled to be completed by mid-2023.
Due to the nature of this work, there will be a temporary minor move required for the bus stop on Somerville Street. Residents in the area can expect to receive a coordinated update on this in due course. Traffic management will also be in place when required throughout the project.
Customers can keep up to date with the project on Aurora Energy's website.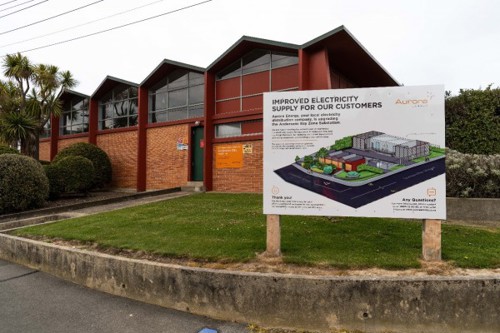 ENDS